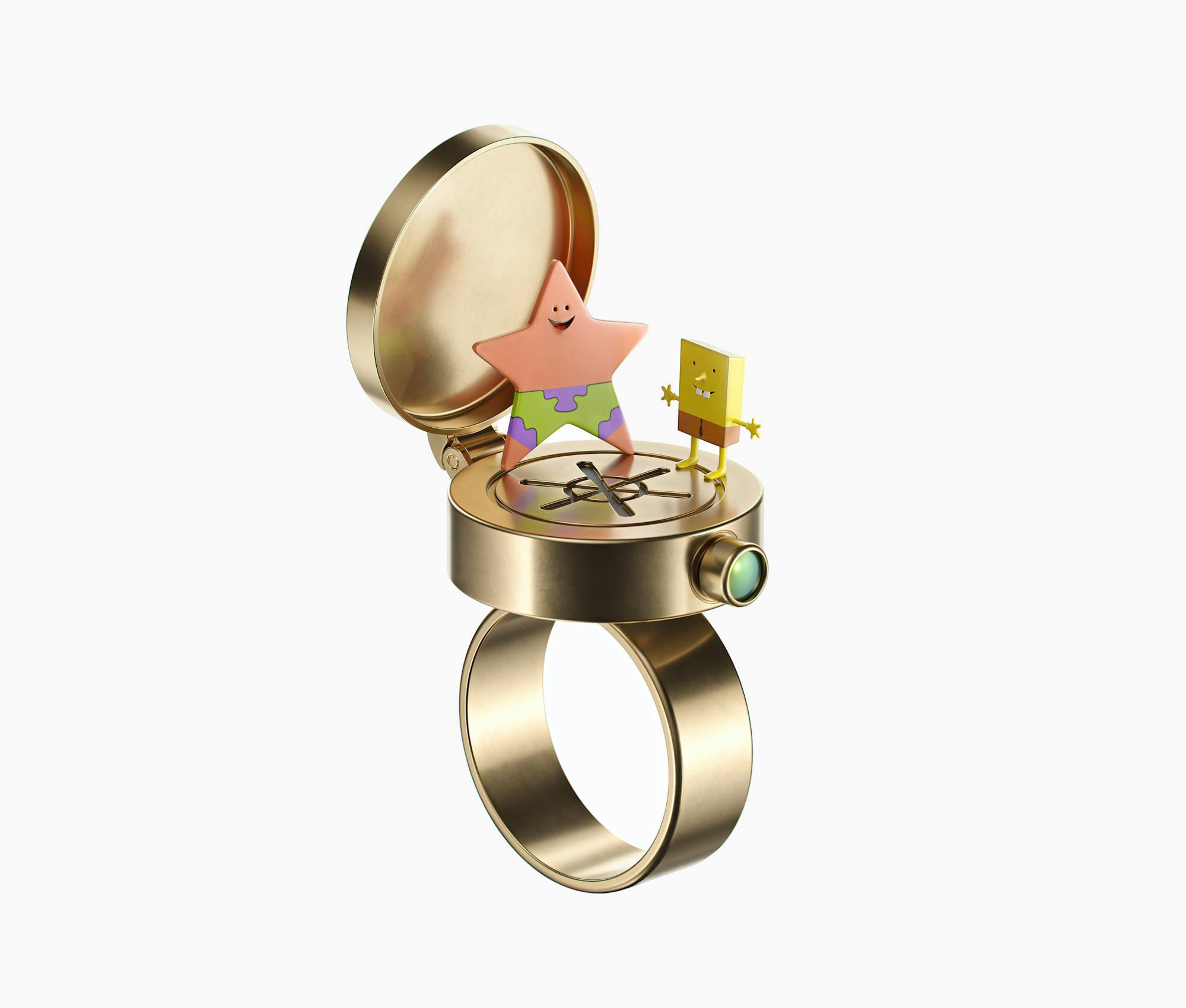 Conceptual design for a functional, golden-bronze ring based on the 'Best Friends Forever Ring' seen in SpongeBob.
Design & Creative Direction: Benji Taylor
3D Art & Rendering: Fahredin Kosumi
Spongebob Squarepants® is a registered trademark of ViacomCBS Inc. This is a conceptual piece inspired directly by the artwork featured in Season 2 Episode 15 of the show, and does not constitute an official collaboration.